You get the best effort
from others not by lighting
a fire beneath them, but by
building a fire within.
Bob Nelson
A coach is trained to listen, ask questions and give feedback, to understand your personal and business issues, your vision and the challenges you may be facing in achieving it. Their aim is to work with you to help you clarify your goals, help you reflect and re-assess reality, identify options for achieving those ambitions and hold you to account for taking action. Every person is different and may well reach a goal differently. So, a coach works specifically with each client, helping you to find the right answers for yourself.
Coaching can be for individuals or for teams – with individuals or teams as "the client". Coaching at its heart aims to unlock potential, to help you (individually or collectively) flourish and achieve ambitions - sustainably.
Why do I need a coach?
Sometimes we need help to see the wood from the trees.
A coach can provide perspective that helps you see and think clearly.
Whether you need to discover that elusive missing link or unscramble the fault lines in your company, a great Business Coach will ask the right questions to unlock your potential to achieve the results to which you aspire.
Difference between coaching & consultancy
With consultancy, our focus is on helping you solve the problem by blending our expertise, experience and know-how with yours.
With coaching, our focus is on helping you explore your agenda and your capabilities to solve your challenges.
Coaching expands the capacity within you, helping you explore possibilities and find the answers for yourself by:
Raising your self-awareness – a key competency of the most successful leaders
Helping you sharpen your goals, ambition and purpose – so you think more clearly
Keeping you focused on your end result and reminding you why it is important
Tracking your actions towards your goals by agreed means, to keep your progress transparent and achievable, to keep you accountable to yourself.
We help you unlock the potential in your business
From SMEs to global corporations, coaching at individual and team levels helps businesses realise opportunities and overcome challenges your company may be facing.
We have coached clients to help them identify new opportunities and go for them, deliver higher performance, reverse under-performing teams, manage change, improve team dynamics. Coaching also accompanies management and leadership development to hard-wire sustainable change.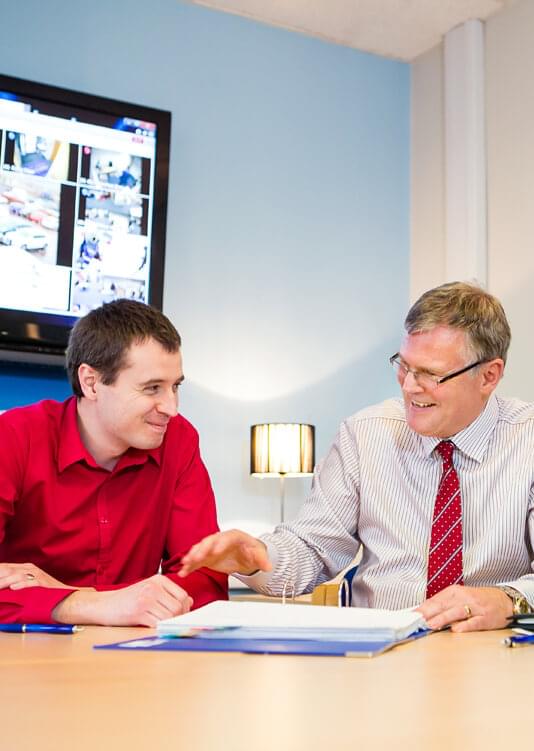 Is your team on track to deliver?!
Let's have a chat about coaching and equipping
individuals and teams to outperform.
Book a call
You can achieve more.
Read about sustainable teamwork and equipping
your team for outperformance.
Read more