Considering running your own consulting business?
Are you a seasoned Business Leader with specialist sector experience?
Not ready to hang your boots up, yet?
Perhaps you want to invest your knowledge, know-how and experience in helping others grow their businesses?
Or you may be looking for a lifestyle change to give yourself more flexibility and control over your own time…
How Rathbone Results can help with that
If you are considering running your own consulting business, using your skills and experience to guide others and enjoying a more varied lifestyle, Rathbone Results could be your answer…
We give you the opportunity to:
Get a consultancy business up and running quickly, relevant to your sector expertise
Use our holistic, situational and multi-dimensional framework with your knowledge, know-how and experience
Find the right clients in your chosen sector
Command premium rates and generate earnings to meet your goals
Better balance your lifestyle and business interests
Rathbone Results operates as a high-end licensing programme
This gives you some advantages over setting up and running your own consulting business:
Your own management consultancy business up and running fast in your chosen sector
A comprehensive package of all you need to run your own consultancy business
Methods for gaining qualified leads in your chosen sectors
Your successes with your clients will increase with proven methods and results
The support of a highly professional business network
Help with your business and marketing set up and ongoing support
Our high-calibre approach makes us different
Rathbone Results licensing programme provides a distinctive offering to alternative franchise and licence opportunities.

We focus on the sector, specialist expertise and pedigree of our Partners and the results we deliver to our clients.
Rathbone Results takes a boutique approach to providing consulting services to SMEs; with a sharp focus on what's right for our clients. And that starts with access to your expertise.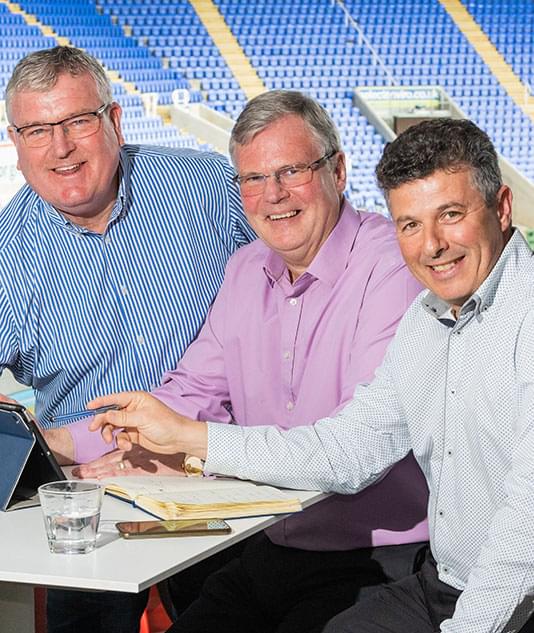 What can we offer you?
We provide extensive help to our partners as we do to our clients:
Setting you up.We support you in setting up your business consultancy and ensure that you get to market as quickly and seamlessly as possible, with:
Your profile on our website
Guidance on updating your LinkedIn profile
Branded stationery templates and communications tools (including email)
Support to create your 'go-to-market' plan
Plus an initial telemarketing campaign to your target market
Training Programme.Our structured 4-day training programme takes you through and gives you access to lead generation channels such as:
Sector campaign and telemarketing
LinkedIn
Networking
Email Marketing
Website
Supply Chain
Ongoing Support – 'doing it properly and doing it right'.We recruit our Partners based on their experience and what they can bring to Rathbone Results' clients as a whole. You will find an equal calibre of experience among your fellow Partners, backed up with extensive and impressive skillsets across the board, so Partners are able to provide mutual support for each other when needed.

Rathbone Results supports our highly valued Partners and this ongoing support, combined with your own desire to help businesses fulfil their potential, enables you to achieve the results and the lifestyle you are looking for.
Strong Values.Delivery of our consultancy services clients is under-pinned by a set of values. We:
Focus on the interests of our clients
Act with honesty and integrity
Deliver tangible results
Develop long term relationships with our clients
Are responsive and follow through
Are collaborative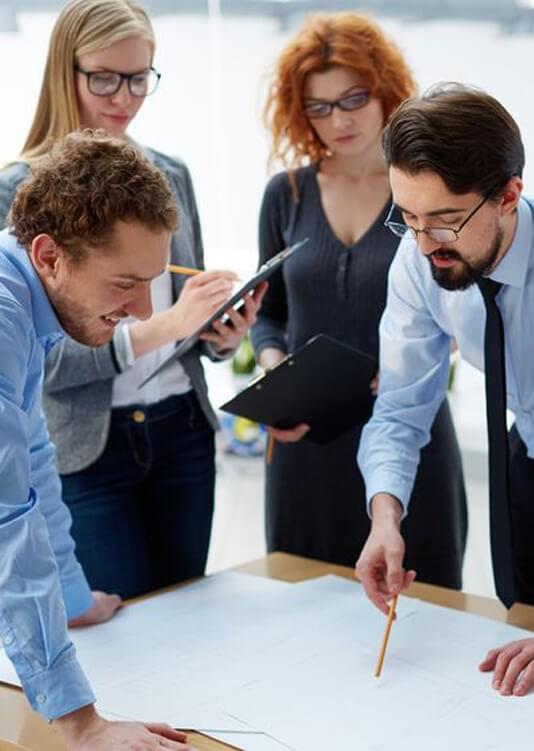 Helping you build your own consultancy
Starting a consulting business can be challenging - suddenly going it alone after being in a larger organisation with established structures and support teams…
We help you make that transition seamlessly and successfully.
We work exclusively with senior business leaders and Partners to help you build your own successful consultancy business based on your expertise. We help you channel the skills and knowledge acquired over your dynamic career into transforming under-performing SME companies. Focusing on your sector specialism(s) ensures better results for you and your clients.
We work with you every step of the way: furnishing you with the tools, the structure, the marketing support and the expertise to help you find clients and ensure you develop your own highly successful consultancy from a standing start.
Our unique and proven proprietary consultancy model ensures all the bases are covered and the requisite support is in place to build your business.
If you are interested in starting a consulting business, Rathbone Results is here to open up a world of opportunities for you.
For an exploratory conversation,
book a no obligation chat with Jim Rathbone
Book a chat