Teamwork
Teamwork
people
2 min read
4 Lessons on Teamwork From Lockdown
30 second summary:
Covid lockdown challenged all businesses – and most people – resulting in change and innovation.
In this article we look at 4 key lessons – four important aspects of Teamwork - that we can take from lockdown and continue to embrace to improve teamworking whether working remotely or in co-located environments.
The importance of (1) teamwork to get things done; (2) connections and collaborations between teams; (3) growing through diversity and (4) social relationships.
What has COVID-19 taught us about teamwork?

First lesson: Teamwork Matters.
Judging by internet traffic and the doubling of Zoom's market cap, COVID-19 has taught us that talented individuals, even the greatest lone geniuses, on their own are not "sufficient" to deliver collective results.
When in modern history have so many lone geniuses had the opportunity to demonstrate self-sufficiency? Yet Zoom and Teams meetings have strained internet connections all around the world. We have all needed to connect with others to deliver the performance required of us, individually and collectively.
"Talent wins games, but teamwork and intelligence win championships." Michael Jordan
Second lesson: Interdependence (between teams) matters.
Judging by the number of meetings scheduled (sadly) back to back, COVID-19 has taught us that single teams need the expertise of others and other teams to deliver collective results. Interdependencies between teams in our complex world demand inter-team collaboration.
"We forget that the water cycle and the life cycle are one." [1]
Jacques Yves Cousteau
Third lesson: Diversity and inclusion matter.
However brilliant we are as individuals, we need other individuals gifted in other ways to ourselves to deliver results. Examples: At the start of lockdown, I benefited greatly from the support of a Zoom moderator – thanks Kristian! I also benefited from a fellow Partner who is more gifted at business development, especially online lead generation, than I will ever be – thanks Jim!
More widely, research points undeniably to the positive correlation between diversity and performance. A 2018 study of 1000 companies across 12 countries found that companies in the top quartile for gender diversity on their executive teams were 21 percent more likely to have above-average profitability and those with ethnic and cultural diversity delivered 33 percent higher performance. (McKinsey and Co)

Without the water cycle, the broader life cycle, as we know it, would not exist.
"Inclusion is not a matter of political correctness. It is the key to growth." Jesse Jackson

Fourth Lesson: Relationships matter.
People perform best in relationship with others. Judging by the exponential use during lockdown of real-time social apps like Houseparty, being alone sucks, even for introverts. Interaction with others, and being part of a real team at work, contributes to well-being - in life and at work – and well-being contributes to higher performance.
"Human beings are … social, and it is our sociality that is our secret weapon." Martin E.P. Seligman

The biggest opportunity we could take from COVID-19 and lockdown is to carry forward hard-won learning around teamwork to strengthen collaboration - with courage, discipline and love.
Contact us if you'd like help to raise the post-lockdown quality of teamwork in your organisation.
[1] Without the water cycle, the broader life cycle, as we know it, would not exist.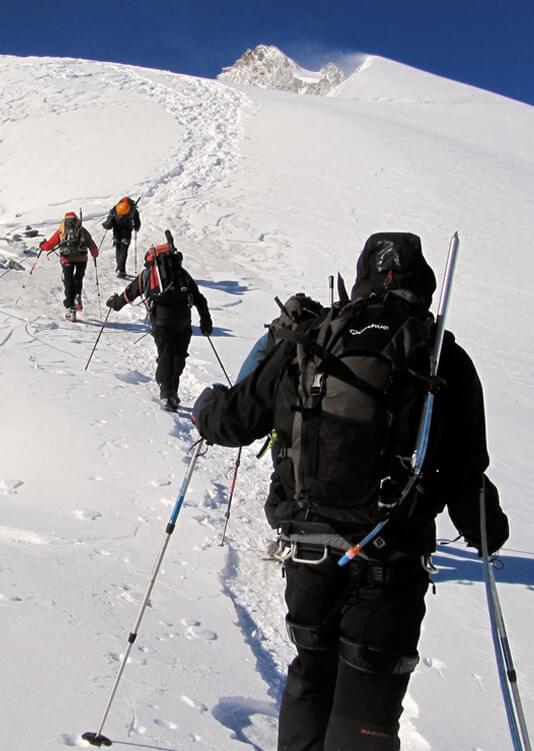 Book an exploratory call to find out how we can help you unlock your business potential.
Book Now
Don't miss our latest insights
Subscribe to our Resource centre
Other articles that may interest you:
To become an even higher performance team, why not take our TeamsWork survey to identify areas of strength and improvement?
Go to survey