Improve Your Cost Efficiency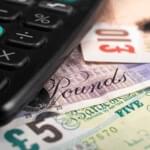 Underperforming companies often need to urgently address their cost structure which is not aligned to the sales levels in the business. Expanding companies also need to constantly pay attention to their cost efficiency and avoid unnecessary costs, unproductive activities and resources building up in corners of business.
Improve your gross margin % by improving material purchasing and direct labour efficiency.


Reduce Rationalise the product range. Look hard at the 80% of products that are producing 20% of sales.
Consolidate suppliers and negotiate improved terms with those fewer suppliers.
Join a buying group.
Reduce slow moving stock.
Identify if there is over manning in direct labour and if there is an early quit problem. Monitor how the direct labour is used.
Maximise utilisation and productive hours.
Reduce overheads as % of sales


Make sure the management structure is appropriate to the size of your company.
Get the most from your investment in people related costs.
Deal with the underperformers and the terrorists in your organisation.
Eliminate non value added activities.
Increase employee productivity. Put goals and measures in place for each role. Get good at performance management.
Determine what activities are core and then outsource the rest.
ACTION POINT
Decide which opportunities for improving cost efficiency are most relevant to your business. Then take action. If you would like some fresh thinking on how to improve the cost efficiency of your organisation, drop us an email at info@rathboneresults.com or ring 020 8798 0175.
For a no obligation chat about how Rathbone Results can help you unlock the potential in your business, contact us