Inclusive Leadership – Implications of Brexit or a Necessity in our VUCA World?
30 second summary:
Today's 'VUCA' world, (volatile, unpredictable, complex and ambiguous) demands inclusive leadership. Whilst singular "alpha male/alpha female" leadership used to dominate in the workplace, inclusive leadership has become increasingly important to drive sustainable results. This article discusses how inclusive leaders do things differently, and why it works.
The Partner of a professional practice emailed me this week in anticipation of a team review session around the "so what will we do differently" and "why"?
"I look forward to reviewing the overall team results. Outcomes may influence the decisions on who drives external partnering initiatives. Whilst the lead may want to generate their own individual success, they need to take into account the needs of the group, rely on their support and contribution for the group to succeed overall. I used to say to my management teams 'Lead, follow or get the heck out of the way'. Is that appropriate?"

My quick response:

"Perfectly appropriate! Especially in the context of [the session]. I'd just add 'contribute ideas' between 'lead' and 'follow'. Leadership today is more complex than one person. Followers today are rarely simply compliant."

Let me elaborate.
Today's VUCA world (volatile, unpredictable, complex and ambiguous) reality demands more than singular leadership. It requires what I and several others have labelled 'inclusive leadership'.

Inclusive leaders do three things. They (1) set clear vision/establish an aim to be achieved, (2) engage people broadly to achieve that aim and (3) adapt themselves during the journey towards that end. There is after all no point in the leader engaging others if they, as leaders, are not prepared to take on board the messages they hear and adapt accordingly – albeit up to a point.

Inclusive leaders act in an inclusive manner. They give clear messages that 'it is not all about them'.

So what does this actually look like? A quick review of the early days of Theresa May and her new UK Cabinet serves this purpose well. Their actions speak of inclusion.

Consider just three of the top team members. During their first seven days 'in government', they reached out to the world in a concerted manner, quite literally flying near and far to engage key trading partners. This was no relay race where one passed the baton to the other. This was a mobilised concurrent endeavour, requiring trust and role clarity.

So, Whilst Theresa May as Prime Minister flew to Scotland to meet with Nicola Sturgeon, to Germany to meet with Angela Merkel and to France to meet with Francois Holland, Phillip Hammond as Chancellor of the Exchequer made a one-day trip to China to promote the UK as "one of the best places in the world to invest and do business with", and Boris Johnson as Foreign Secretary attended the Bastille Day celebration at the French Embassy in London and met with John Kerry of the USA to ensure the UK was not "at the back of the queue" as President Obama had said would be the case.

In a more tone-downed and masterful move, to ensure that the three most outward-looking ministers collaborate closely, Chevening, the grace-and-favour home traditionally used by the foreign secretary, will be shared by Johnson, Liam Fox (Secretary for International Trade) and David Davis (Brexit Secretary).

All of the above strongly support a statement by the Prime Minister's spokeswoman that leaving the EU would be a "collective government effort".

The inclusive nature of leadership in this new cabinet goes further when we look at the diversity it represents. Most obviously, eight (including May) of the twenty-three are women. Also obvious is the balance between Brexiteers and those who voted REMAIN. Less obvious is the diversity of age, experience and educational backgrounds. Interestingly, we have in Justine Greening the first Secretary of Education who went to a comprehensive school. Ethnic diversity (and I speak as a Cuban born American and British citizen) appears less balanced but is well represented by Sajid Javid and Priti Patel. Finally, let's not forget the generous 'inclusivity of spirit' demonstrated by May in her appointment of Johnson and Andrea Leadsom, two of her most obvious opponents.

Returning to the opening exchange, the long and short of leadership today is that it is no longer a singular, gladiatorial game. Leadership is increasingly a collective undertaking. Even in what could be considered a highly directive state, where the word of THE LEADER is IT, inclusive leadership is increasingly necessary. Consider how President Erdogan of Turkey had to appeal to the people of Turkey, had to ask them to come together to repel the recent attempted coup…

You might be thinking: "OK, but what evidence is there that inclusive leadership is good for business – adds to profitable and sustainable growth?"

Research shows that inclusive leaders 'produce' engaged employees who are 84% more motivated, 83% more loyal, and 81% of which go beyond the call of duty. Research shows that inclusive leaders build diverse teams which in turn deliver greater creativity and innovation, drive and sustain growth. (Centre for Talent Innovation)

Consider, as a case in point, Sacha Romanovitch, CEO of Grant Thornton UK as of December 2014. With no personal office, Sacha hot-desks wherever she is working. Her leadership is inclusive, seeking input from everyone, welcoming ideas from the most junior to those in her senior team, not because it is fashionable but because she believes the firm, its clients and "the wider success of the UK economy will depend on our ability to unleash talent and ideas from every section of society" The results: 1.6% year-on-year uplift in revenue for the financial year ending 30 June 2015, 3.4% uplift on profits distributed to partners, beating targets set in 2012 as part of its Ambition 2015 strategy.

As one of my previous bosses, a leader from whom I learnt much, once told me, quoting Ronald Reagan. "There is no limit to the amount of good you can do if you don't care who gets the credit."

Cora Lynn Heimer Rathbone is a trusted business adviser and a Partner at Rathbone Results.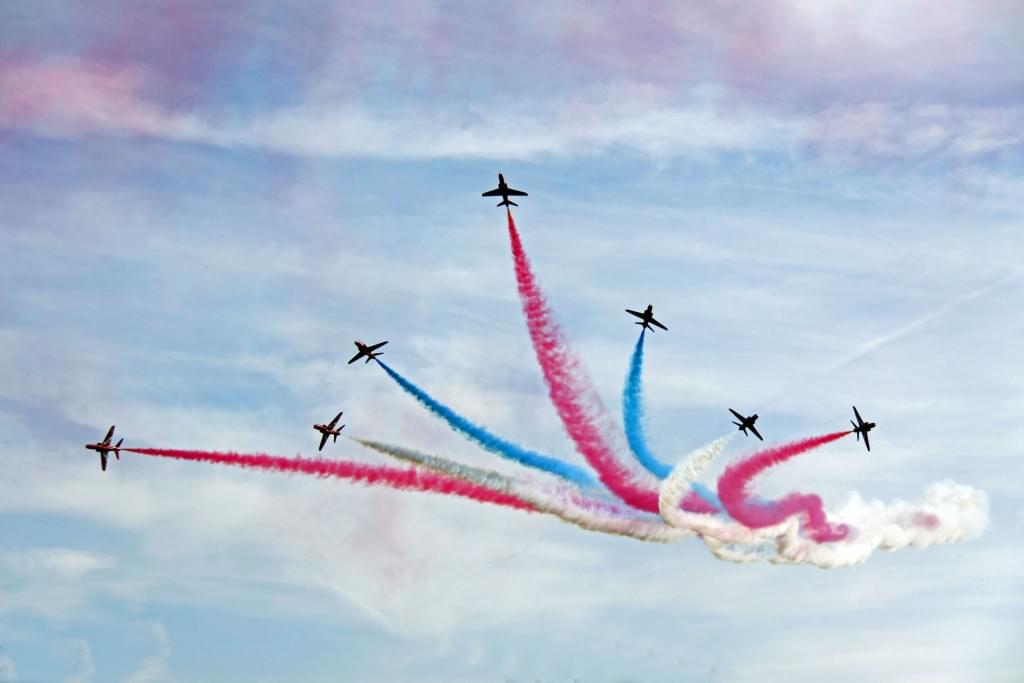 Book an exploratory call to find out how we can help you unlock your business potential.
Book Now
Don't miss our latest insights
Subscribe to our Resource centre
Other articles that may interest you:
Contact us for a no obligation chat about how Rathbone Results can help you unlock the potential in your business.
Book a call