May 21, 2020
EARS - Strategy, Team Development and Coaching – for SCALE-UP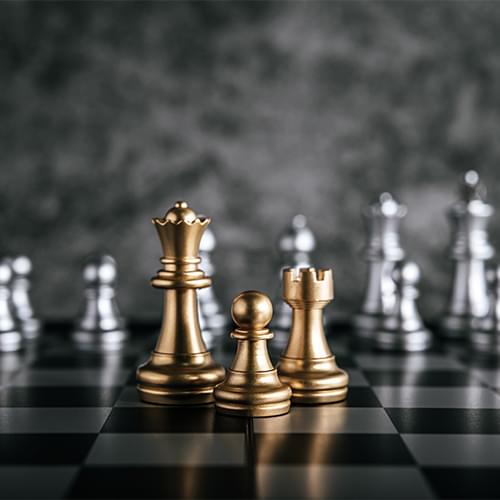 Our team has changed over the two/three weeks of engagement with you both and I can feel a razor-sharp focus and direction coming. The constant feeling of 2 steps forward 3 back and the grind of building our beautiful business has just turned a corner in my mind and I no longer fear breaking at the next level. The strategy is extraordinary. I know we just need the focus - to enjoy the extra work and see and feel the results as quickly as we can. I do believe success will drive further success!! I cannot describe in one word the feeling this evening, so here are a few... Inspirational, Depth, Organised, Structured, Powerful, Deliverable, Empowered, Enlightened, Aligned, Scaleable. Thank you both
Alan Wheal, CEO & Chairman
It was mid-March 2020 – early days for the UK in the COVID-19 lockdown. Through our targeted approach to new business development, Jim Rathbone, Founding and Managing Partner of Rathbone Results, arranged a Zoom call with Alan Wheal, CEO and Chairman of EARS/Circum, an innovative and growth business in the fire safety critical-infrastructure sector. Purpose: to discuss how we could support EARS/Circum in growing their service revenues.
From growth in service revenues, the conversation moved quickly to EARS/Circum's need to scope a full-business strategy and develop its top team to deliver that strategy - to step-up and SCALE-UP the business.
Thus, the introductory call between Alan and Jim (who had never met in person) led to a second Zoom call, on the same day, with Mark Wheeler, MD. A third Zoom followed the next day to include Cora Lynn Heimer Rathbone, specialist strategy and leadership development Partner in Rathbone Results.
Proposal was debriefed by Zoom within five working days, references were taken and twelve days after the first Zoom call, contracts were signed for a truly systemic assignment for which dates are now scheduled to May 2021.
So we started with, of course, EARS/Circum's strategy – to set and align all towards their business ambition.
Over a series of six non-consecutive Zoom-days, following our proprietary Strategic Scroll process, with an EARS/Circum team of eight, we facilitated, synthesized and documented an ambitious yet achievable three-year Strategic Plan. The plan – concluded over a 4-week period - includes:
A clear, exciting and shared purpose statement and straplines
Ten SMART objectives with trackable KPIs and named individuals accountable for delivering each
Nine strategies with clear alignment to the objectives they serve, each with a detailed and time-lined action plan with clear single-point ownership as well as named supporting staff and identified required resources
As part of the assignment, we at Rathbone Results will be supporting implementation of the action plans through scheduled monthly meetings with action-plan holders to:
Support and hold each to account for implementing their action plan – to time, scope, impact and cost
Adjust the action plans to stay on track – to deliver the objectives for which those strategies (and related action plans) were drafted, even as things change
Also, as part of the assignment, we are about to commence the design, customisation and delivery of an action-learning management and leadership development programme for the top team – to enable them to SCALE-UP to lead the bigger enterprise. Included in this programme will be team and 1:1 coaching to help them as a team and as individuals personalise and apply new concepts and ways of working across the business and within their remit. Alongside this, executive coaching for the two most senior players is scheduled to help them step-up into more strategic roles.
If you are ready to take the next step in unlocking you business potential please get in touch
Our team has changed over the two/three weeks of engagement with you both and I can feel a razor-sharp focus and direction coming. The constant feeling of 2 steps forward 3 back and the grind of building our beautiful business has just turned a corner in my mind and I no longer fear breaking at the next level. The strategy is extraordinary. I know we just need the focus - to enjoy the extra work and see and feel the results as quickly as we can. I do believe success will drive further success!! I cannot describe in one word the feeling this evening, so here are a few... Inspirational, Depth, Organised, Structured, Powerful, Deliverable, Empowered, Enlightened, Aligned, Scaleable. Thank you both
Alan Wheal, CEO & Chairman