We maintain our cars and update our phones and apps. Why wouldn't we maintain and update our most valuable asset – our people?
Cora Lynn Heimer Rathbone
We help unlock the potential of your people through an integrated series of tools and workshops, tailored to your objectives and challenges. We haven't come across a situation yet, that our seasoned professionals haven't seen or experienced!
Action-learning workshops are most effective when customised to your operational and strategic needs, your cultural values and the needs of your people.
Delivered away from the workplace so everyone feels they can discuss and reflect safely, we keep the pace moving always with your strategic goals in mind. We help your people buy-into new concepts and make space for fresh thinking, creativity and innovation – to commit to new actions.
Why do I need to develop my leaders and my teams?
Leadership and team development is the art of equipping people and teams with new perspectives, skills and tools to perform at higher levels and in different contexts.
Leaders need to feel supported and part of a bigger plan. Teams need to feel listened to, to buy into the plan they need to implement.
We have worked with clients from SMEs to global corporations, to re-energise under-performing teams, equip individuals to drive change, improve team dynamics, and develop leadership and management skills.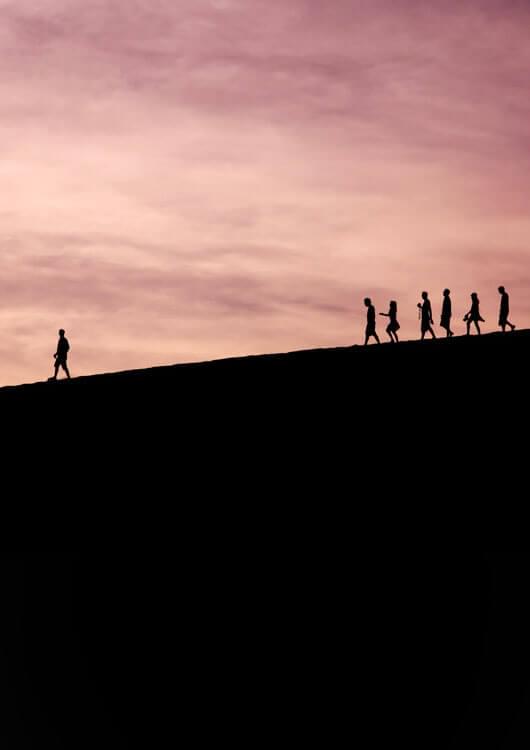 Is your team curbing your
earning power?!
Complete our two-minute Teamswork survey to identify how good your teamwork is and how you can equip your team for outperformance.

Take Survey
We help you unlock the potential in your teams
We live in a VUCA world (with volatility, uncertainty, complexity and ambiguity).
Change is happening at faster and increasingly unpredictable rates and, unless your people, leaders and teams continue to learn, they and your organisation will be left behind.
We don't do things for you, we do things with you – helping and guiding, equipping and inspiring you with the knowledge, know-how, confidence and courage to innovate and achieve more.
TeamsWork
As part of the design process we apply our proprietary team development framework, TeamsWork, to your objectives, ethos and business culture and create a programme of fresh concepts, tools and interactive workshops scaled to your timelines and availability.
We provoke new thinking to increase your people's and your teams' capability and capacity to do more with less, to do things differently, and to do different things.
Give us a call to hear more about our TeamsWork Framework
Together we will equip your individuals and teams to outperform
with our TeamsWork Framework
Book a call