Professional Selling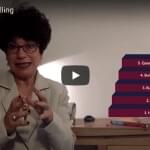 Many business owners do not feel comfortable about selling.
They are confident about their technical skills and knowledge of their market but not in selling their products and services.
Watch our video below where Cora Lynn Heimer Rathbone talks through the Rathbone Results 9 Step Sales Process to improve the professionalism of your sales.
For a no obligation chat about how Rathbone Results can help you unlock the potential in your business, contact us