Back
Are you a day 1 or day 2 company?
30 second summary:
Inspired by Jeff Bezos motivating letter to staff in 2017, we review the importance of mindset in attaining goals. We look at how to retain a Day 1 company perspective by obsessing over customer outcomes and speeding up your decision making – as they do at Amazon.
This article also features a snapshot of Jeff Bezos' letter for inspiration.
Have you set clear goals for the year and if so are they still in focus? Are you optimistic about the year? What is your mind-set?
I was struck reading the 2017 annual letter from Amazon's CEO Jeff Bezos, written at a time when the company has achieved a valuation of 100 billion dollars, only 20 years after it was founded.
Bezos compares "Day 1" companies — companies that are at the beginning of their potential — with "Day 2" companies. A "Day 2" mind-set means stagnation followed by painful decline and death. Bezos wants Amazon to retain its mind-set as a "Day 1" company. For him there are 2 imperatives, 2 main hallmarks of a "Day 1" company.
Obsession about customer outcomes.
Bezos credits Amazon's precise and unwavering focus on customer outcomes for the company's success. He says that Amazon focuses on always giving customers something better, even if it means inventing something totally new, like Amazon Prime. The company has also embraced, and even pioneered, outside trends like cloud computing and artificial intelligence. While trends like those can be easy to spot, Bezos suggests that "Day 2" organizations resist them.
Speed of decision-making
To take advantage of emerging opportunities and market developments, Bezos stresses the importance of "high-velocity decisions." That doesn't mean making low-quality decisions, but it does mean most decisions should probably be made with somewhere around 70 percent of the information you wish you had, Bezos says. "You need to be good at quickly recognizing and correcting bad decisions. If you're good at course correcting, being wrong may be less costly than you think," Bezos says Take 5 minutes and read From Jeff Bezos' 2017 Amazon Annual Letter: Share it with your team and explore how it is relevant to your business.
"Jeff, what does Day 2 look like?"
That's a question I just got at our most recent all-hands meeting.
I've been reminding people that it's Day 1 for a couple of decades.
I work in an Amazon building named Day 1, and when I moved buildings, I took the name with me.
I spend time thinking about this topic. "Day 2 is stasis. Followed by irrelevance. Followed by excruciating, painful decline. Followed by death. And that is why it is always Day 1."
To be sure, this kind of decline would happen in extreme slow motion. An established company might harvest Day 2 for decades, but the final result would still come. I'm interested in the question, how do you fend off Day 2? What are the techniques and tactics? How do you keep the vitality of Day 1, even inside a large organization?
True Customer Obsession There are many ways to centre a business. You can be competitor focused, you can be product focused, you can be technology focused, you can be business model focused, and there are more. But in my view, obsessive customer focus is by far the most protective of Day 1 vitality.
Why? There are many advantages to a customer-centric approach, but here's the big one: customers are always beautifully, wonderfully dissatisfied, even when they report being happy and business is great.
Staying in Day 1 requires you to experiment patiently, accept failures, plant seeds, protect saplings, and double down when you see customer delight. A customer-obsessed culture best creates the conditions where all of that can happen. A remarkable customer experience starts with heart, intuition, curiosity, play, guts, taste.
You won't find any of it in a survey. High-Velocity Decision Making Day 2 companies make high-quality decisions, but they make high-quality decisions slowly. To keep the energy and dynamism of Day 1, you have to somehow make high-quality, high-velocity decisions. Speed matters in business - plus a high-velocity decision making environment is more fun too.
We don't know all the answers, but here are some thoughts.
First, never use a one-size-fits-all decision-making process. Many decisions are reversible, two-way doors.
Second, most decisions should probably be made with somewhere around 70% of the information you wish you had. If you wait for 90%, in most cases, you're probably being slow.
Third, use the phrase "disagree and commit." This phrase will save a lot of time. If you have conviction on a particular direction even though there's no consensus, it's helpful to say, "Look, I know we disagree on this but will you gamble with me on it? Disagree and commit?" By the time you're at this point, no one can know the answer for sure, and you'll probably get a quick yes.
Fourth, recognize true misalignment issues early and escalate them immediately. Sometimes teams have different objectives and fundamentally different views. They are not aligned. No amount of discussion, no number of meetings will resolve that deep misalignment. "You've worn me down" is an awful decision-making process. It's slow and de-energizing. Go for quick escalation instead - it's better. So, have you settled only for decision quality, or are you mindful of decision velocity too? Are the world's trends tailwinds for you? And most important of all, are you delighting customers?
We can have the scope and capabilities of a large company and the spirit and heart of a small one. But we have to choose it.
A huge thank you to each and every customer for allowing us to serve you, to our shareowners for your support, and to Amazonians everywhere for your hard work, your ingenuity, and your passion. As always, it remains Day 1."
Sincerely, Jeff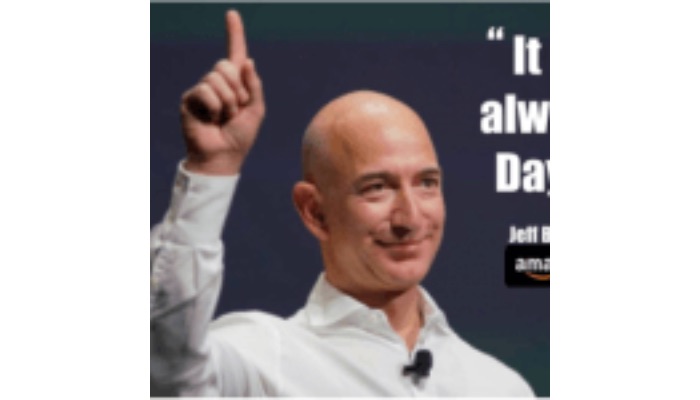 Book an exploratory call to find out how we can help you unlock your business potential.
Book a call

Don't miss our latest insights
Subscribe to our Resource centre
Other articles that may interest you: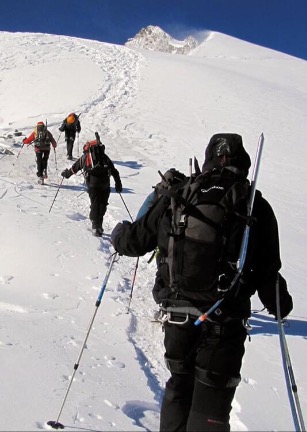 How Can You Develop a Mindset?
Thinking about mind-set raises two key questions: (1) what kind of business do you have and (2) how do you build a long term business. So t...
Read more
Cora Lynn Heimer Rathbone
Contact us for a no obligation chat about how Rathbone Results can help you unlock the potential in your business.
Book a call