October 12, 2021
How We Helped a Client Increase Revenue, Turnover and Profit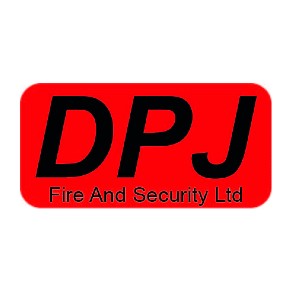 "I was like a headless chicken before meeting Jim. I knew how to run a business but didn't know how to grow a business. I could see the potential but didn't know how to get there or who to talk to. Jim's made me re-evaluate my time; I wasn't adding value to the business. Now, I'm calmer, more structured and more client focused. I can do what I'm good at and I'm leading by example - not firefighting every day! The hard work and effort expended in getting our systems up to scratch has provided us with the vision and foresight to create a sprinkler company - DPJ Sprinklers Ltd - recruiting hard working, hungry, driven staff with significant expertise in this field."
Daniel Judge, DPJ
Our client

Established in 2006 DPJ Fire and Security Ltd is a privately owned fire, security and electrical solutions specialist providing a high level of technical expertise, technical competence and customer service.
The Challenge
The presenting challenges within the business were:
1. Inconsistent reporting across accounting years resulted in insufficient visibility across financial performance
2. Company performance was reliant on ad hoc projects and needed a more sustainable approach to sales and a healthy pipeline
3. The business owner could see where the business had the potential to go, but couldn't break through the glass ceiling
4. Insufficient profit margins for the level of technical and client service being provided
Our diagnosis was:
- Although a high level of attention is given to customers during and after sales, sales and business development was reactive and a strategic, proactive approach was needed to establish a sustainable pipeline.
- DPJ needed a new website and a refresh of their marketing activity to support this proactive strategy.
- DPJ has a proud legacy of delivering excellent customer service but this high attention to customer and detail reduced gross margins, so delivery levels needed benchmarking and streamlining.
- Further streamlining and systemisation was needed across core business processes to improve efficiency.
- There was a lack of financial information to benchmark and track business performance – affecting the company's ability to react when needed.
How we helped address the challenge
An interesting case, we introduced two Partners to DPJ from Rathbone Results: Jim Rathbone focused on strategy and business improvements with DPJ, and Jose Lehmani continues to work with DPJ on systemisation and process improvements.
This approach dovetailed to improve business performance and efficiency through:
A proactive key account development strategy
Implementing the new business system provides DPJ with clarity over the sales pipeline, key accounts and after sales service levels
Standardising project costing and increasing pricing to achieve higher margins, supported by streamlining client proposals and service delivery processes
Systemising all significant parts of the business, for consistency and efficiency
Establishing financial and performance benchmarks, to develop and implement monthly financial reporting
The results
Our integrated approach to streamlining processes and establishing financial systems and benchmarks, plus DPJ's commitment to make change, means DPJ is in a stronger financial position, with a clear vision and strategy for the future and a firm foundation for scaling-up.
In terms of performance, DPJ is on track to grow its revenues by 50% this year and will achieve record turnover and record profits for their 15-year history.
Conclusion
Rathbone Results continues to work with DPJ to systemise and document further processes for ongoing improvement.
If you are ready to take the next step in unlocking your business potential please get in touch
"I was like a headless chicken before meeting Jim. I knew how to run a business but didn't know how to grow a business. I could see the potential but didn't know how to get there or who to talk to. Jim's made me re-evaluate my time; I wasn't adding value to the business. Now, I'm calmer, more structured and more client focused. I can do what I'm good at and I'm leading by example - not firefighting every day! The hard work and effort expended in getting our systems up to scratch has provided us with the vision and foresight to create a sprinkler company - DPJ Sprinklers Ltd - recruiting hard working, hungry, driven staff with significant expertise in this field."
Daniel Judge, DPJ
Are you looking to grow your business? We can help.
Get in touch for a no obligation chat
Book a chat