Build Your Marketing Foundations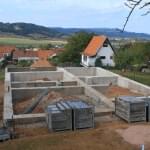 There are 6 foundations of truly effective marketing. These underpin the success of your lead generation activities. Put them in place and you have gone a long way to securing the success and growth of your business. Ignore them and you will be struggling.
6 foundations of effective marketing:


Choose your target market carefully.
Test and measure your marketing activities.
Communicate the benefits.
Define and communicate what makes you distinctive.
Give evidence for what you deliver.
Recognise the lifetime value of customers.
ACTION POINT
Decide which of the 6 foundations you need to address in your marketing. Then, go and find a partner to help you raise your game in marketing. If you would like help to accelerate the implementation of the 6 foundations of effective marketing in your company, send us an email at info@rathboneresults.com or ring 020 8798 0175.