Back
5 Ground Rules For Motivating Employees
30 second summary:
A key to unlocking business potential is to engage and motivate our employees. How to do so differs between generations, cultures and individuals.
This article looks at the benefits of having a highly motivated workforce through real-life client scenarios and shows how leaders tap into what motivates employees, as individuals and as teams.
How do we fuel and sustain employee motivation? How do we motivate employees? Motivating others unlocks their potential and their contribution to the success of our businesses

For most businesses today, it is our employees, colleagues, customers, process and business model – all relatively intangible – that differentiate our business from others in a sustainable manner, that create our unique value propositions, and that give us competitive advantage. Products can be imitated. Premises and machinery can be replicated.

Therefore, whilst in fairness to shareholders (even if the only shareholder is 'me') our focus should be on unlocking our business potential, we only do this sustainably when we unlock our employees' motivation to unleash their potential.

So tapping into our employees' motivation is critical.

Consider these 5 ground rules for motivating employees - drawn from experiences within client companies:
Address each individual's needs. Within the senior team of an engineering organisation, needs differ. The youngest member needs to establish himself and add value at this new level in the organisation. The most mature member needs to sharpen her contribution to add fresh value at this familiar level. Both need supportive feedback to ensure each succeeds in their journey, for the good of the team. Action: Understand the needs of your individuals and motivate them accordingly.
Address each individual's values. Within one board, whilst all are motivated to hit the business' targets, how to do so differs between individual board members. For one, they place great value on the care they extend to employees. For another, what they most value is personal competitiveness and recognition of stars, starting with himself. The MD needs to motivate each of these individuals accordingly AND build the board as a team. Action: Understand your individuals to know how to motivate them individually.
Provide opportunities for fresh success. A group of senior managers have been on a journey of gaining new skills and applying them in their day-jobs. As they test new approaches and succeed, expectations grow of what they can achieve through new initiatives. Motivation to do more is spreading to all. Glass walls and glass ceilings are disappearing. Action: Equip and support people to take new initiatives and achieve fresh success.
Consider the impact of culture. Though not fixed in stone, motivation is shaped by our national upbringing and education. Some nationalities are motivated by the opportunity to achieve new levels of success, excited by risk, thrilled by the chase, love uncertainty. Think of putting them on mission-critical projects or giving them responsibility for resolving game-changing business challenges. Other nationalities are motivated by maintaining and growing the status quo, stretching existing boundaries to achieve greater measured success. Think of assigning them to process improvement projects or to work on extending the business' core offering. Not everyone is motivated or able to work with ambiguity and uncertainty, nor alternatively to work in stable environments. Action: Take account of individuals' cultural preferences when assigning them to roles.
Consider the impact of generations.
Fun in the workplace and autonomy are much more important for those starting or who have entered the workplace in the last 7-10 years ('Generation Y' and 'Millennials') than for baby boomers and those who have been in the workplace for 10 years or more. Our brains are wired by the experiences we've had. Employee motivation amongst digital natives (used to instant gratification, non-stop virtual exchanges, quick-wins and fast-paced video games) requires intensity and variety. Employee motivation for the 'older' generations is likely to be more structured, steady and consistent. Action: Know who needs what level of 'motivational contact' and flex your motivational activity accordingly.
We all know that, as organisations, we reap enormous benefits when employee motivation is sufficiently tangible to drive effective action.
Cora Lynn Heimer Rathbone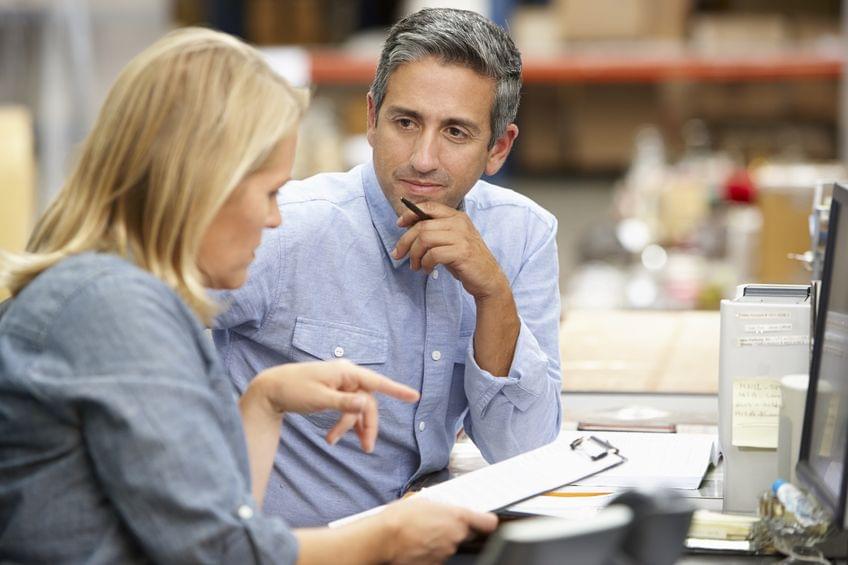 Book an exploratory call to find out how we can help you unlock your business potential.
Book a call

Don't miss our latest insights
Subscribe to our Resource centre
Other articles that may interest you: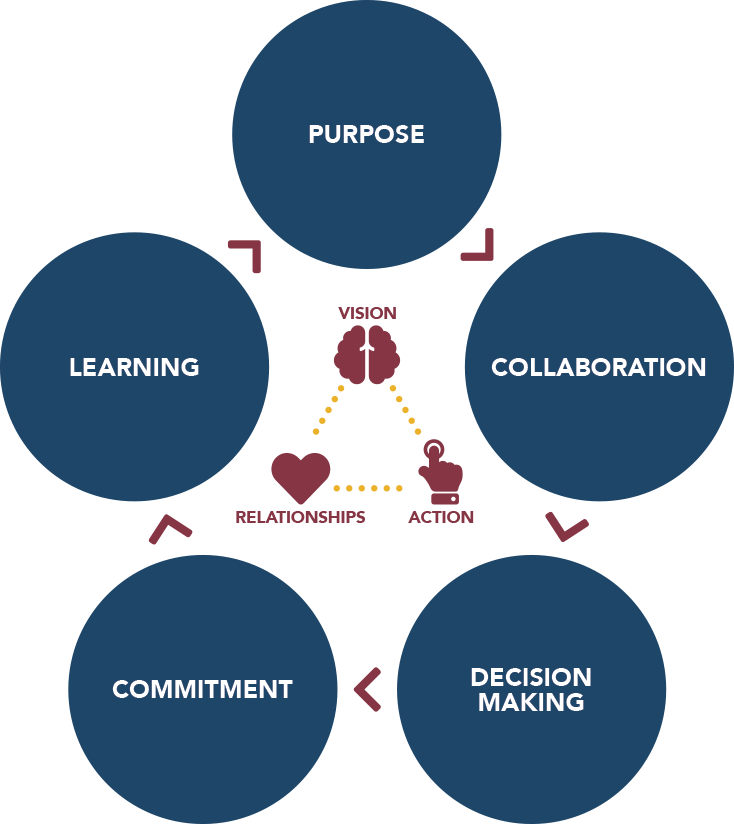 5 Factors To Formulate Teamwork
The CEO of a mission-critical organisation said to me at the end of a team strategy day I'd facilitated: "I haven't got it yet – the formula for ho...
Read more
Cora Lynn Heimer Rathbone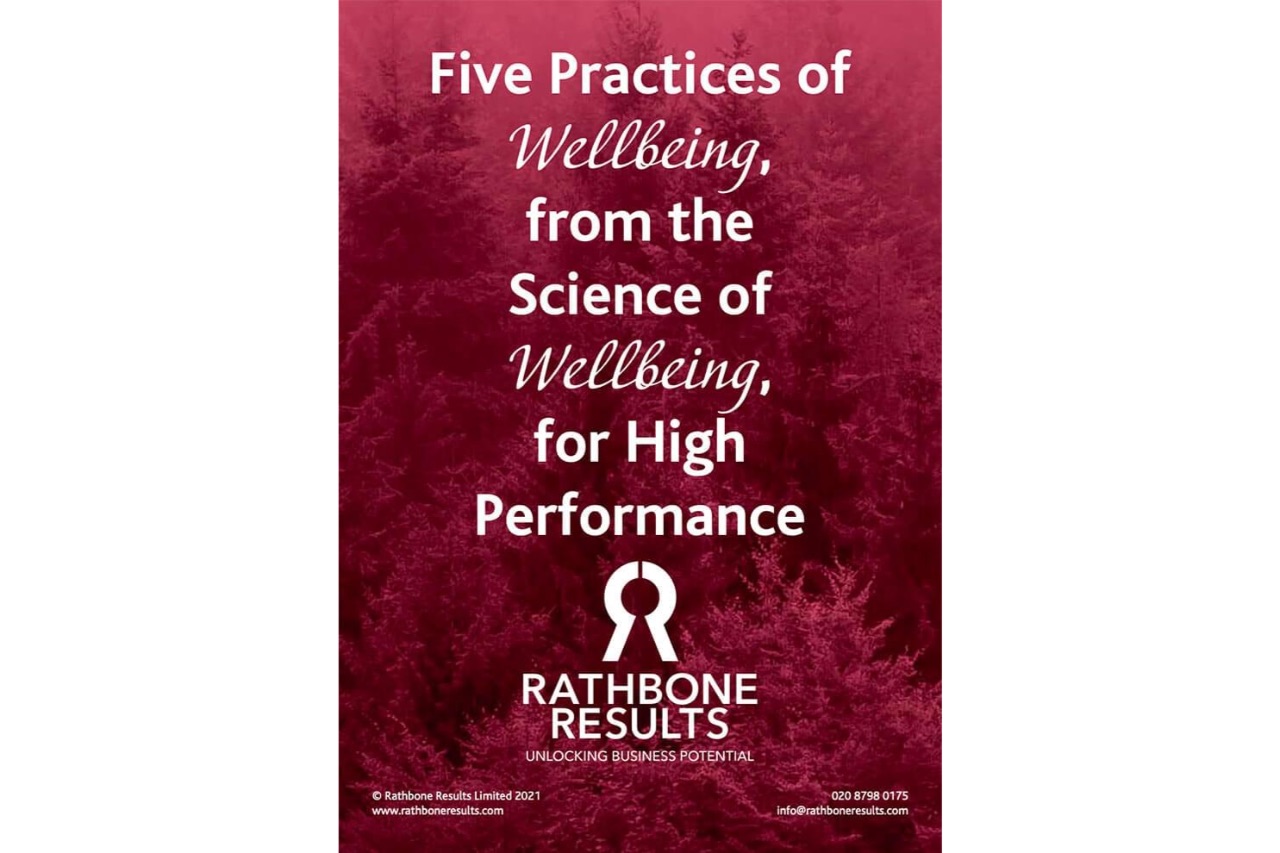 How Do I Improve Our Working Environment?
The most admired and highest performing companies have consistently invested to become great places to work and create environments where staff fee...
Read more
Cora Lynn Heimer Rathbone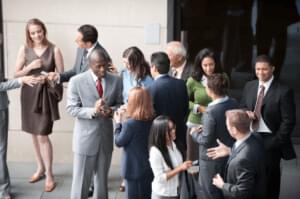 How To Grow Your Business By Developing a Coaching Culture
Our client Our Client is a highly successful Financial Services organisation. With the increasing complexity and volatility of the sector, ou...
Read more
Cora Lynn Heimer Rathbone
Discover how you can improve your own wellbeing – as well as that of your Team in our Five Practices of Wellbeing for High Performance eBook.
Download eBook