Six Reasons to Develop Your Business Strategy Now for 2021 and Beyond
30 second summary:
The importance of a strategy for our business is never greater than in times of uncertainty. A strategy reminds us of who we are and where we're going as a business even as it provides a roadmap of how we intend to get there.
In this article Jim Rathbone talks through six vital reasons why you will want to develop your business' strategy – or revisit to refine the one you already have.
How clear in your mind is your business strategy? Is it documented, to help you and others communicate it concisely with clarity, consistency and conviction?
I hear you ask in return: Why is strategic planning important at a time of such uncertainty? How can strategic planning help my business when I cannot even plan a month in advance?
Well, there is something in the old adage: if you fail to plan, you plan to fail.
Here are six vital reasons to develop your business strategy plan NOW:
By developing business strategy with the key players in the business, you create wider ownership and accountability and build high performance teams.
As you engage with others to develop your business strategy plan, you broaden the thinking and increase commitment to implement agreed actions.
In developing your business strategy, you make time to look beyond your existing markets and sectors, for growth opportunities through new products/ services, new markets and acquisitions.
By stepping back from the here-and-now, you can challenge your underlying business models and ways of working. What a time to do what you did not think possible before!
As you develop your strategic plan, you create space to look at the business as a whole: from how to increase sales through better lead generation strategies to how to improve operating efficiency through technology and more streamlined business processes.
By developing business strategy, you can craft well-defined action plans and coach and mentor your key people, engaging them in action-centred leadership development.
How we help you develop and implement your business strategy for 2021
As business consultants, at Rathbone Results we have a proven approach to business strategy that is agile, effective, engaging, and complete.
Your time is of the essence; so we take the pain out of the process as we facilitate and document your strategic thinking, your strategic plan. You and your key players will have the time to think together, be innovative and engage around the future you want to create.
A business strategic plan is only as good as its implementation. With this in mind, we help you build commitment and accountability to implement agreed actions. We then support you to implement your strategic action plans and achieve your ambitions.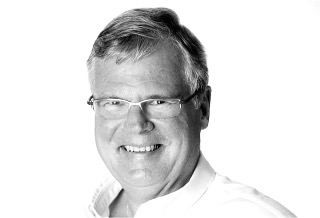 Book an exploratory call to find out how we can help you unlock your business potential.
Book Now
Don't miss our latest insights
Subscribe to our Resource centre
Other articles that may interest you:
Contact us for a no obligation chat about how Rathbone Results can help you unlock the potential in your business.
Book a call